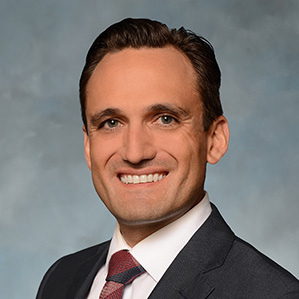 Background
---
George C. Palaidis was born and raised in Tarpon Springs, on the west coast of Florida. After graduating from Florida State University, he received his Juris Doctorate at St. Thomas University School of Law in Miami Gardens, Florida.
Mr. Palaidis then spent the first five years after law school working as an Assistant Public Defender at the nationally recognized Miami-Dade Public Defender's Office. It was there that he defended thousands of clients from arraignment to trial, accused of crimes ranging from misdemeanors, like DUI and battery, to serious felonies, such as organized fraud, drug trafficking, robbery and attempted homicide. While there, he tried more than 35 jury and non-jury trials.
Following his time at the Public Defender's Office, Mr. Palaidis joined a corporate litigation firm representing many small and medium sized businesses in a variety of actions, including intentional torts, contract disputes, and other civil litigation.
He serves on the board of his local parish, St. George Greek Orthodox Church in Hollywood, and is president of the Hollywood Chapter of the American Hellenic Educational Progressive Association (AHEPA). In his spare time Mr. Palaidis enjoys cycling, training and competing in triathlons, and traveling with his fiancée.
Memberships
---
Florida Bar
United States District Court for the Southern District of Florida
Broward County Bar Association
Florida Association of Criminal Defense Lawyers (Broward & Miami-Dade Chapters)
Florida Bar Small Claims Rules Committee (by appointment of Florida Bar president)
Florida Bicycle Association
American Hellenic Educational Progressive Association (AHEPA)