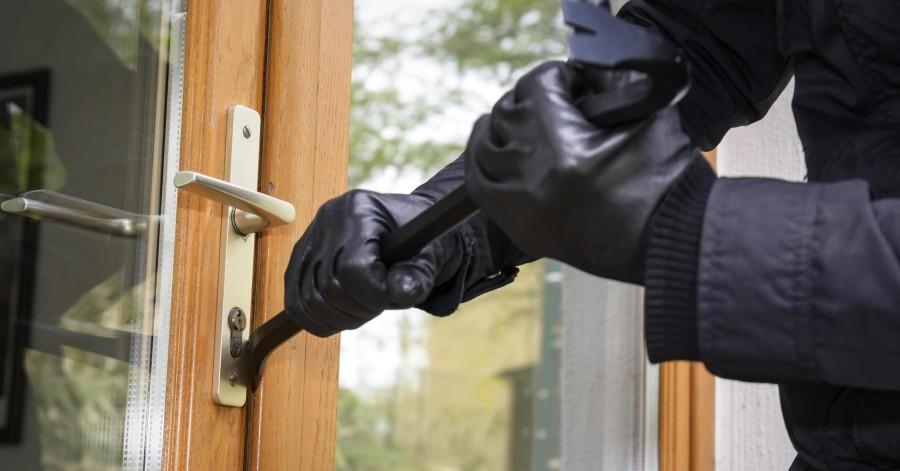 While similar, the crimes of burglary and trespass have their differences in both the elements that make up each crime and in the potential penalties a person can receive.
TRESPASS
In Florida, a person can either trespass: 1) a structure or conveyance; or 2) some other property.
Structure or Conveyance
A structure or conveyance means some type of building, temporary or permanent, that has a roof and is enclosed. A conveyance, on the other hand, can be a car, a boat, a plane, a rail car, or even a ship.
To be found guilty of this crime, it would need to be proven that a person willfully entered either a structure or conveyance, which was lawfully possessed by someone else, and didn't have permission to be there. This would also go for someone who entered with permission or invitation, but that permission was later revoked and the person refused to leave.
Property other than a Structure or Conveyance
This part of the law focuses on any other type of property or land that isn't a structure or conveyance. For example, a farm or field or even a lot next to a building.
To be found guilty of this crime, one would need to willfully enter onto the property, which was lawfully possessed by another, and the person was either told not to enter the property or there were signs around the property advising not to enter. While it may seem simple, this crime can be difficult to be prosecuted so a good defense can go a great distance.
Generally the crime of trespass is a misdemeanor punishable by up to one year in jail or probation.
BURGLARY
So how is burglary different from trespass? For a start, a conviction to burglary is punishable from 5 years to life in prison. What makes burglary a much more serious crime?
Generally, burglary begins as a trespass but has one additional element that the state must prove: the person entered the dwelling (home, apartment, or some living space), structure or conveyance with the intent to commit a crime inside. Trespass doesn't have that additional element. Further, neither burglary or trespass can be that crime that is intended to have been committed. A couple examples are theft or criminal mischief. This often becomes tricky for the state in prosecuting, and a strong defense can use that for a good result.
Punishment varies depending on the type of burglary that is committed. For example, burglary of an empty structure or conveyance is only a third degree felony punishable by up to 5 years in prison or probation.
Burglary of a dwelling, whether empty or not, or of a structure or conveyance where another person is inside can be punishable by up to 15 years in prison or probation.
Burglary is punishable by up to life in prison if the person commits an assault or battery on another or becomes armed inside. In this situation, the person typically enters a home or apartment during some domestic dispute and hits the other person. This type of burglary is usually charged as Burglary with Assault or Battery. A bond isn't given with this charge, and a special hearing is needed in order to receive any kind of pre-trial release (an Arthur hearing).
There are some other types of burglary and trespass, but the ones discussed above are the most commonly charged. These charges carry serious punishments, even up to life in prison, and can be non-bondable offenses. But they can be defended and they can be beaten with the right defense.
If you've been accused of burglary or trespass, contact our office for a free consultation to ensure an immediate and aggressive defense of your rights and liberties.